Talents
A team comprised of young talents and experienced professionals that works with passion and skill.
Challenges inspire us to deliver the most complex projects.
Community
We are together most of our time and want to turn this into a professional, human and social, gratifying, informative and rewarding experience.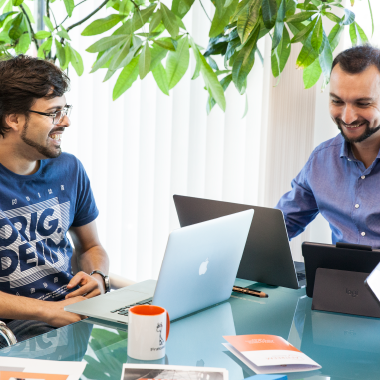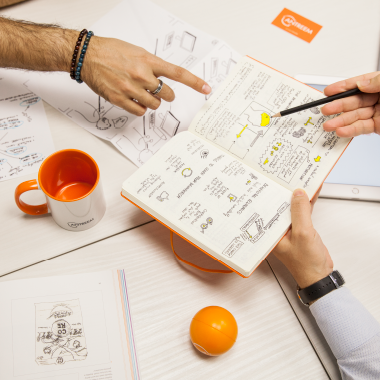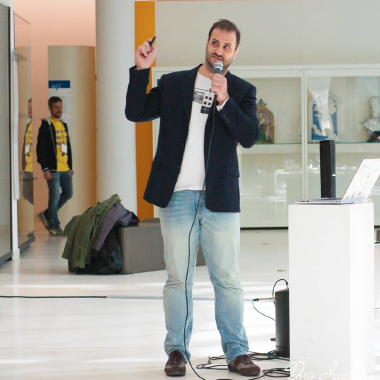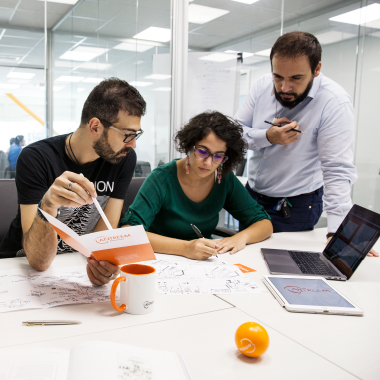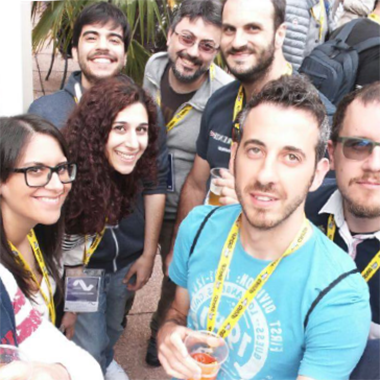 Flexibility
Training
Free time
Wellbeing
Eating area
Work with us
Are you like us?
We believe in the strength of excellence and are constantly looking for competent and motivated people.
We are passionate but at the same time aware of the need for business results that are achieved through skill and professionalism.
We have fun doing what we do, but we do it seriously.
We have faith in our skills and constantly consult our clients and partners, aiming to overcome our limits every day.